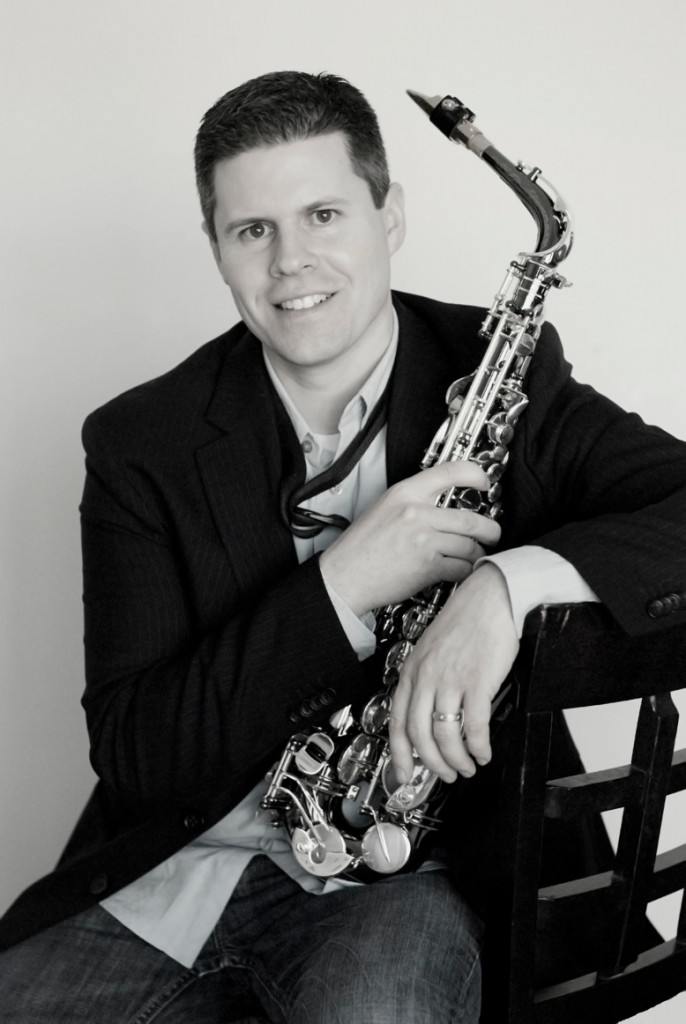 Growing up in a musical family and with a Father who was a band teacher, Brandon began playing Saxophone at the age of 8 and within months was playing in his Dad's Senior concert band. Saxophone soon became a major part of who he is. By Grade Five he started playing Clarinet as well and continued his musical development becoming a soloist in many concerts. By Grade 9 he began learning Flute adding to his doubling ability. While in High School Brandon performed at the Opening and Closing ceremonies of the Alberta Summer Games and was selected to play with the Alberta Honor Band at the Alberta Band Association Convention.
Upon High School Graduation, Brandon attended the University of Calgary to study Saxophone with Dr. Jeremy Brown. While attending he performed in the University wind ensemble, Red Band Jazz Band and the "Super Sax" Group "Saxophonee".
Brandon also became involved with the Calgary music scene performing with the Calgary Philharmonic Orchestra, Wednesday Night Big Band, and the Prime Time Big Bands. During these years he began doing numerous Saxophone, Flute and Clarinet clinics for Junior and Senior High Schools and taught private lessons a the Bearspaw School of Fine Arts and his own studio. After receiving his Bachelor of Music Brandon became a sought after private teacher, clinician, and performer in Southern Alberta. During the 1990's Brandon did several contracts with Royal Caribbean Cruise lines and Norwegian Cruise lines performing with the Show Bands and Jazz Combos. Over the past 29 years he has also performed with several Local Bands including "The Madison Boxa Band", "Hot Cargo", "20/20", "Worlds Best Wedding Band","TR3", "The Calgary Jazz Orchestra", and "Urban Divide". He has also performed in the New York Musical Theatre Festival on Broadway Playing the Woodwind Chair for "What Do Critics Know?" in 2015. Brandon is currently the Director of the Fox Big Band.
From 2001-2004 Brandon was the Saxophone instructor at Red Deer College as well as Red Deer's "Adventures in Music Summer Camp. Brandon also taught saxophone Mount Royal Universities Summer Saxophone Camp and the Head Start Summer Band Camp.
For the past fourteen years Brandon has been the Jazz Director at St. Francis High School in Calgary, AB. He also has been the Director of the Calgary Summer Jazz Camp for the last 14 years.
Brandon Oberhamer has performed in virtually every type of setting and has now released three albums, The Newley released smooth Jazz album "The Oberhamer Brothers" Together Again, another of sacred Hymns entitled "Beautiful Savior" and one of classic Christmas Carols "Christmas Peace" with Pianist Marvin Goldstein.